The mirror for the telescope has been polished by Dr. Cyril Polasek here in Ondrejov.
Basic properties of the mirror:
Diameter D = 500mm
Focal length: f = 1975mm
Focal ratio: a = 1:3.95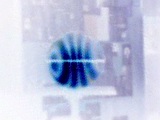 There is an mpeg video clip showing Ronchi's test of the mirror.
The following are some images taken during last phase of polishing. First image shows the tools used for polishing, on the second is the mirror itself and the third image shows master Cyril Polasek and his work in the background.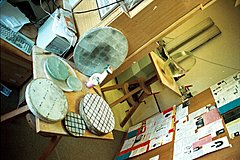 Tools again (better image)